Aerials & Satellites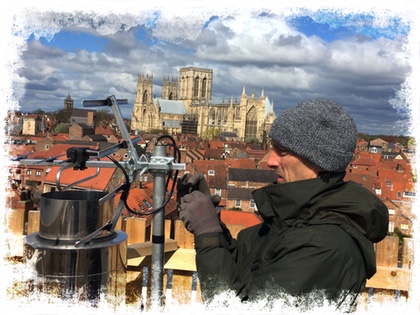 We provide a fast and friendly service for all your aerial and satellite installation needs in York and surrounding areas. We pride ourselves on neat and tidy work and all of our aerials are digital ready so you can enjoy Freeview and Freeview HD without any interference.
Our aerials are compact and look attractive on your building. We fit TV, FM Radio and DAB Radio aerials. If your aerial is modern we "Meter Test" your existing signal to find out whether your aerial is already good enough for Freeview. You may simply need to re-tune your TV!
If however it is needed we can fit replacement aerials to your existing bracket and mast to save you money or where necessary fit a complete array to your chimney or in a discreet position on your building for complete peace of mind.
You may have had large and unsightly aerials fitted from elsewhere and wish to improve the look of your property without compromising signal. These big aerials are often cheap with plastic fittings that damage easily from a good winters weather here in Yorkshire! Don't be persuaded by others into thinking large unnecessary fittings are needed when our compact and digital ready aerials work best!
We also fit standard satellite dishes if you prefer to watch Freeview and Freeview HD that way. Also if you are an existing Sky customer and need your Satellite Dish moving, repairing or ready for your Sky Q service we can sort that out too!
We also offer specialist European satellite reception through a larger satellite dish and special satellite box, such as channels from France, Italy, Germany, Turkey etc… The reception for each country can vary from year so please ask us for advice and availability.